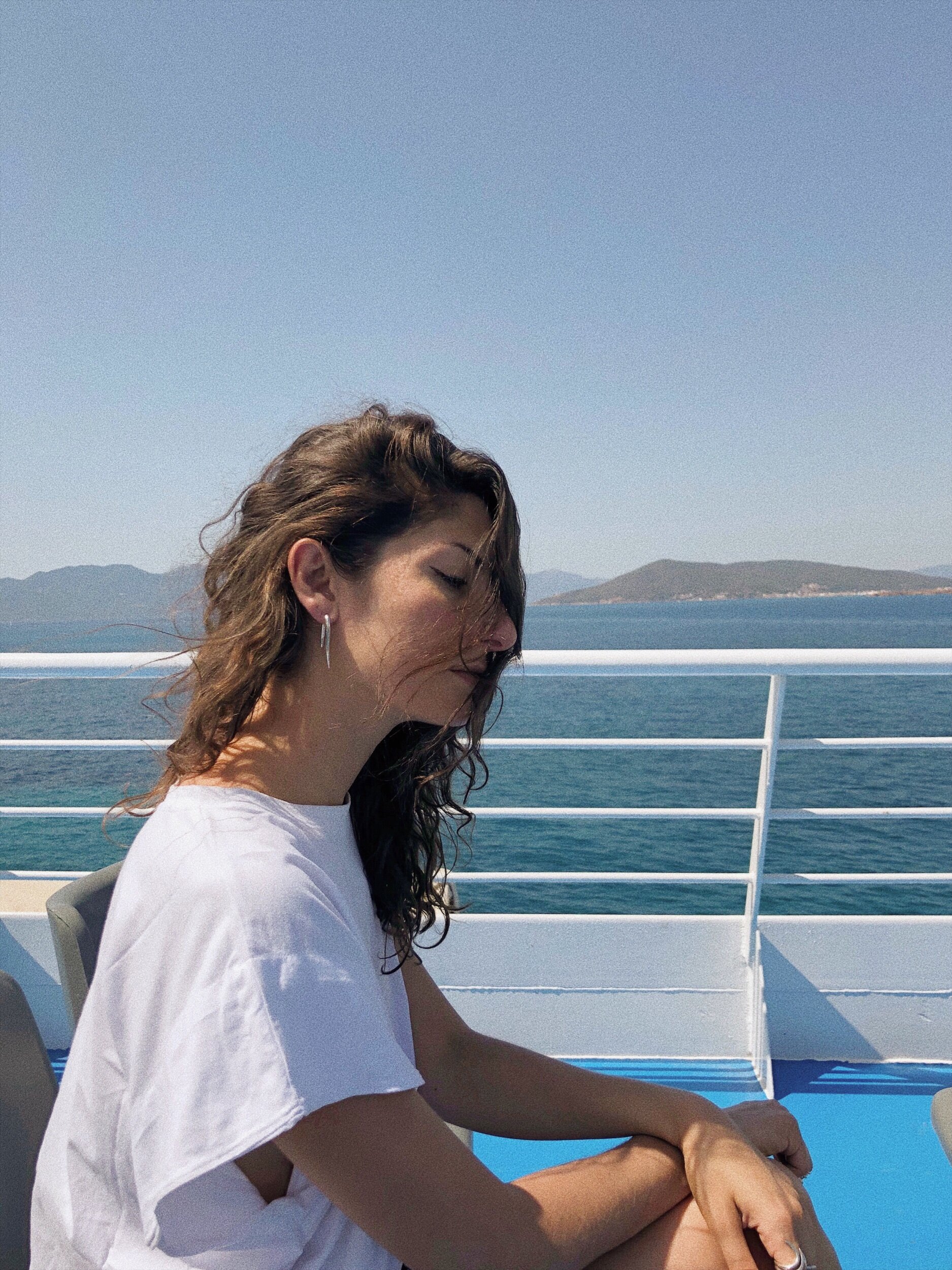 Founded in 2016, AETRA is the result of the life journey of Brazilian-Greek designer Daniele Antonopoulos. Since her childhood she would accompany her father into the mines of the Minas Gerais region, Brazil. Observing the extraction of gold from the river opened the doors of a fascinating universe, and a great passion for metal was born.
In her grandfather's factory, different metallic materials were scattered everywhere. In the midst of so many machines, an intense brilliance and a hypnotizing sound echoed: the fusion of strength, precision, and speed resulted in her fascination with the craftmanship of precious metals.
After graduating in fashion design some years later, Daniele went to Patras to reconnect with her family roots. There she unexpectedly received an invitation from a local jeweller to learn the art of silversmithing. Admiration for the craftsmanship of silver jewellery led Daniele to pursue the art of designing carefully crafted pieces. After this transforming experience in the Greek countryside Daniele would ultimately start Aetra and base her studio in Berlin.
Founded upon three solid pillars, AETRA is inspired by a melange of the most striking characteristics of Brazil, Greece, and Berlin. From such contrasting and at the same time unusually complimentary places, Daniele Antonopoulos brings an autobiographical concept, pushing the limits between self and body, time and place. Much like the stories of culture we pass down through generations, AETRA embodies stories of personal yet timeless familiarity.
Aetra's first collection is based on autobiographical concept and explores the contrasting atmospheres of the three places that inspired the creation of the brand. From Greece, cradle of civilisation and roots of its creator, the organic fluidity of landscapes and senses. In Berlin, where the brand was founded, the sharp and edged lines translate the always urban, pulsating and cosmopolitan German capital. From Brazil, the energetic movement, materialised in curves.
Along with an original design, Aetra is committed to include sustainability in their brand identity. Recycled silver is chosen to make each unique piece. Every effort is made to promote and empower artisans in Greece, to value their knowledge and heritage, and to pay homage to their craftsmanship.